Department of Pharmaceutical Technology
Department of Pharmaceutical Technology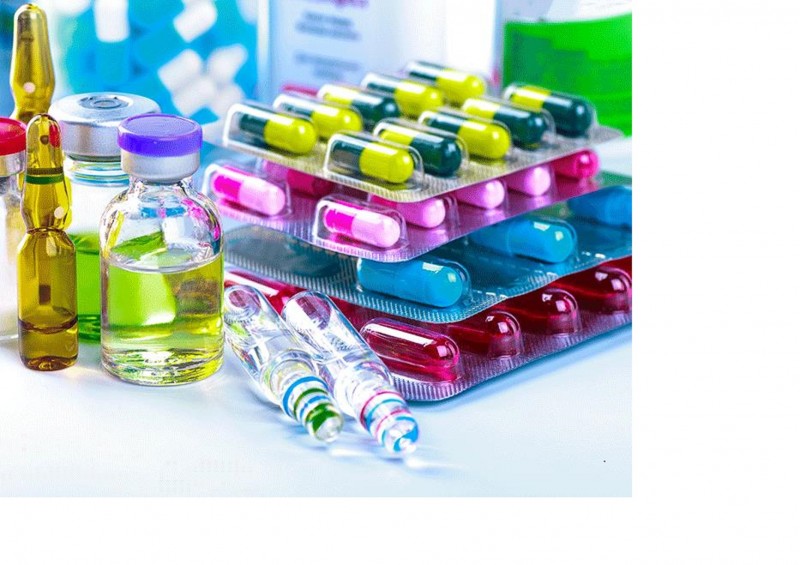 Histroy & international relations
Graduate Institute of Health, Department of Pharmaceutical Technology was established by Prof. Dr. Uğur Atik (Dept. Head), Assist. Prof. Dr. Altan Yüksel, and Prof. Dr. Nefise Özlen Şahin in 2002. Ass,st. Prof. Dr. Altan Yüksel acted as department head from 2004 till 2011. Next, Prof. Dr. Nefise Özlen Şahin took over the position of department head and has been serving since then.
Nearly 25 MSc thesis have been successfully completed in this program. Currently, 7 (one is foreign student) graduate students are working on their thesis. Also, 5 prep students are studying in the department. Now, there are 1 professor (Prof. Dr. Nefise Özlen Şahin), 1 associated professor (Assoc. Prof. Dr. Ebru Derici Eker) and 1 assistant professor (Assist. Prof. Selda Doğan Çalhan) working in the program. Also, Prof. Ayla Çelik from Dept. of Biology; Assoc. Prof. Dr. Ruken Genç from Faculty of Engineering, and Assist. Prof. Dr. Pelin Eroglu from Dept. of Chemistry are assigned to the program. Eight research and teaching assistants worked in our department up to now.
Faculty members in our department has been working on university funded projects as well as TUBITAK (Turkish Scientific and Technological Research Council), DPT (Government Planing Insitution) , pharmaceutical industry (e.g. Novartis Pharm. Co.) and EU FP7 Frame (AGFORISE project) funded projects as primary investigator and/or researcher.
Time to time foreign internationaly distinguished academicians joined our department for teaching and research. One of them from Laurentian University, Canada (Prof. Dr. Abdelwahab Omri). The others from Jagellonian University, Poland. Also, Prof. Dr. Nefise Ozlen Sahin from our department has taught coursework at some European Unversities and carried out research at Harvard University Medical School dealing on encapsulation of islet cells as an alternative to organ transpplantation. Many of our gradaute students studied or carried out research work at European Universities with Erasmus Scholarship. Also, our faculty members (Assist. Prof. Dr. Altan Yuksel and Assoc. Prof. Dr. Ebru Derici Eker) carried out research at Jagellonian University. Within the time frame of 9 years (2005-2014), 12 graduate students from Jagellonian University studied in our department with Erasmus Student Mobility Program.
European universities that we have had bilateral agreement with are given below:
1. Paris-Sud University, Faculty of Pharmacy, Department of Pharmaceutical Technology, France
2. Cardiff University, Faculty of Engineering, UK

3. Navarra University, Faculty of Pharmacy, Department of Pharmaceutical Technology, Spain
4. University of Sapienza, Faculty of Pharmacy, Italy
5. University of Napoli, Italy
6. Medical University of Sofia, Bulgaria
Reseach Fields
Department of Pharmaceutical Technology deals with design and testing drug delivery systems and cosmetics products, regulations, bioavailability, bioequivalence studies, stability studies, radiopharmaceuticals, biotechnological products, pharmacokinetics, nutraceuticals, pharmaceutical engineering. Some specific topics have been taught are given below:
Preparation, development and testing of controlled release systems for drugs and cosmetics
Transdermal therapeutical systems
Microparticulate systems
Monolitic systems
Matrix tablets
Liposomes, niosomes, nanosponges
Pellets, Beads, Microspheres (natural, synthetic, biodegradable or non biodegradabile)
Targetted systems (especially to colon)
Gene therapy
Solid dosage forms

Tablets, capsules, pellets
Dissolution rate improvement studies
Carbon nanotubes
Solid dispersions
Nutraceuticals

Pharmaceutical engineering
Ergonomy
3D printing for drug delivery systems
Formulation, development, and testing cosmetic products
Pharmaceutical biotechnology derived drugs and delivery ssytems
Cell culture studies
miRNA studies
Genotoxicity studies
Farmacogenomics
Liquid crystals
Cell encapsulation
Publications in International Scientific Journals(last two years)
2023
1. Hydzik, P.; Francik, R.; Francik, S.; Gomółka, E.; Derici eker, E.; Krośniak, M.; Noga, M.; Jurowski, K. . INT J MOL SCI, 2023, 24, -.
10.3390/ijms241310784